Our People...
Patti Lamar
International Travel Specialist and Missionary Travel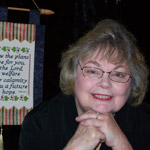 I've had to answer many times the question "what keeps a person at Springfield Travel Service for 44 years". My answer has been and will always be having the best clients in the world, the challenge an ever-changing industry but most of all the knowledge that this where God called me to be. What an honor to serve such wonderful passengers. I came to Springfield Travel Service in 1967 and my first day on the job was handwriting Pan American tickets for a group for hours - no computers then, we made all reservations by telephone and hand-wrote our tickets. So now that I have dated myself...I have a wonderful daughter and son and daughter-in-law all involved in work related to the ministry.
I have been blessed to travel and be a group leader to many countries and every destination is special and intriguing. I have many favorites but most probably Ireland, Hawaii, Israel, and Scandinavia are right at the top of the list, yet there are so many more great places to visit. Travel is always an adventure no matter where you go.
Technology is so great in today's world that even when a passenger goes to the far ends of the world, they can still send pictures and emails and write blogs so that you can follow their trip. What fun. God has blessed me to continue at this great company working With dedicated and knowledgeable coworkers - that is The Springfield Travel Service family.
---
Robin Hufft
International Travel Specialist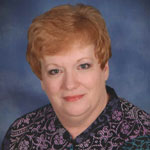 I returned to Springfield in May, 1998 to accept a position with Springfield Travel after living in Kansas City for 18 years. The travel industry was a complete departure from working in Special Education but equally satisfying. Finding the best option for our clients is a constant challenge that keeps the job fresh and interesting.
In the past 10 years I have been on a Caribbean cruise, traveled to Las Vegas, London and most recently, Barbados. The puddle-jumper from San Juan to Barbados was booked almost full. The pilot came over the intercom and requested a couple of people move to the back for better weight distribution. Since I was in the front I volunteered to go to the back….once I moved to the back seat balance was established and no one else needed to move….needless to say, I didn't wear a bikini on the beach.
Travel….keeps it real.
---
Dianne Fugitt
Office Manager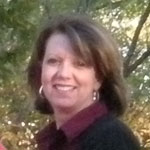 I have been with Springfield Travel for over 20 years, the last eight years as office manager. I love the experience of traveling whether it be through the mountains of Colorado, the beaches of Florida, or the beautiful seas of the Western Caribbean. I also enjoy the big city life of Chicago and New York and the colorful cultures of other countries such as Israel. I have personally experienced how travel enriches your life whether it be building family time together or contributing to building others lives. I sincerely believe in the mission of Springfield Travel and consider it a privilege to know and work with the clients of Springfield Travel.
---
Malinda Ford
International Travel Specialist/ Group Coordinator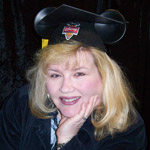 When I was in the 11th grade I was given a test that was supposed to help determine what field we would be best suited for. After taking the test I was given 5 career options. Travel Agent was #2 on the list. In college I chose another career path. However, I always enjoyed geography and learning about other cultures, so in 1995 when my job at the time was coming to an end, I was offered a job at Springfield Travel.
There are 3 great women I travel with quite a bit. You learn a lot about a person when you travel with them, mainly if you will continue to be friends after your journey! When traveling with a group, it is all about compromise.
I have snow skied in Colorado, panned for gold in Alaska, toured the crown jewels in London, walked through a pineapple factory in Hawaii, cruised the Caribbean, visited a glass factory in Venezuela, stayed in a castle in Ireland and worked in an orphanage in Romania. Not to mention traveling all over the US, Canada and Mexico and yet I am ready to go again tomorrow!
I absolutely love what I do.
---
Mary Newell
Leisure and Corporate Travel Specialist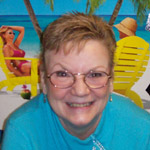 I have been in the travel industry for 14 years and have done some traveling myself. I am also an avid reader and fascinated by geography and history of some of the places I have travelled to and some of the places I haven't gotten to yet.
For example take the Hawaiian Islands, I have been there twice and still haven't visited all the islands yet. Do you know where some of the best hiking trails are on Kauai? Try the trails on the Na Pali Coast or take the one of the trails in Haleakala National Park. Did you know it is said to bring "bad luck" to people who take any of the lava as a souvenir from the Kilauea Volcano (it makes Pele angry) or did you know that you can snow ski on the Big Island's Mauna Kea in June? It's true; and yes you can. Have you seen the green sand beach?
I have travelled to Ireland, and everyone should go to meet some of the friendliest people ever. The history and beauty of that land is beyond belief.
I have seen the Divi trees (they are the ones that look windswept) and walked along the beautiful white sands of Palm and Eagle Beach in Aruba.
I have enjoyed the Atlantic and Caribbean breezes on Bavaro Beach on the island of the Dominican Republic. The resorts there are absolutely gorgeous, the people are so wonderful you won't want to come home (I didn't want to, but I did).
I have seen the bright lights and felt the excitement of Las Vegas. The San Diego Zoo and Sea World in San Diego, California should be visited at least once in a lifetime, you will be amazed at the wildlife there.
I haven't gotten to Italy yet, I still working on that. Did you know there no oil paintings in St. Peters Basilica? They are mosaics made of tiny piece of tile as in ancient times the Vatican was afraid that paintings would be ruined by the soot from candles, and that there is a "mosaics department and school" at the Vatican?
You can see why I call myself "A Fount of Unusual Information".
For my corporate clients, getting them to their meetings on time and providing them with a car or getting them a hotel that makes them feel more "at home" and has the services they need is important to me
I'm also an avid quilter, so making memories that last a lifetime is important to me. So if I can get you to "your perfect place" I have accomplished my goal. Together you and I; we can make those lasting memories.
A new day for those who travel in the service of others.