Vacation Services...
Why Springfield Travel Service?
Our vacation counselors average 10 years experience and many are Certified Travel Counselors (CTC), Destination Specialists, Disney Specialists and Master Cruise Counselors. That means quality vacation planning, from people who know the travel industry.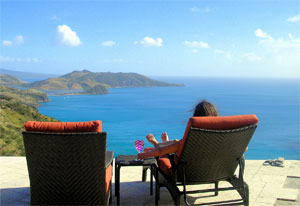 Whether it's a week on a sunny beach in the Caribbean, a cruise through Alaska, or a safari in Africa, Springfield Travel Service can help fulfill your vacation dreams. We represent and work with some of the finest cruise lines, tour operators, resorts, airlines, and car rental companies in the world; Carnival, Delta Vacations, Holland America, Disney Vacations, Royal Caribbean, Princess, Globus, Trafalgar and more.
Whether you like to travel alone, with your family, or with a special group, let Springfield Travel Service plan your next adventure of a lifetime.
"An indispensable travel agent is like a seasoned concierge: better connected than the Internet, faster than a T3 line, able to book the unbookable with a single call."

Why Use a Travel Agent?
Springfield Travel Service is a small company who will give your group the personal attention you desire. Knowledge, experience, and attention to detail combine to insure a worry free travel experience. Unlike traditional agencies, we reach far beyond the status quo, orchestrating imaginative vacations that are off-the-radar of most travelers, and that are especially customized for you. By taking the time to get to know your individual interests and preferences, we're able to design vacations that offer you the greatest Return on Life. Wherever you want to go, whatever you want to do, we can arrange it - down to the tiniest details - and - it doesn't cost you more to use an expert - we can find you the best prices AND help to enhance your personal and customized experience through our insider knowledge.
Contact our Vacation Specialist:
Email:
Mary Newell
Phone: 800-641-4365